$107 later and a great daytime smokey eye done by Ashley at M.A.C. I am loving Carine Roitfeld for MAC. The collection featuring palettes defining the former model, Vogue editor and now editor of her own fashion magazine(props girlfrannn) signature look of smokey dark neutral colors and a nude lip. Bedroom eyes in a nutshell basically is how I define her collection at MAC. This is normally more makeup than I would opt to wear on a usual basis but once in awhile it doesn't hurt. But Ashley made an effort to still give me back my liquid cat eye, MY signature look...says my friends and 4 years counting ;)
I bought the smokey eye palette/full face kit in "Desert Camoflage". 4 colors and a creme blush that is tacticfully hidden...camofalged? in the compact and easily slides out under the eyeshadows. The design of the collection features Carine's signature initials and nothing more. The looks achieved are meant to be effortlessly sexy as is her product design. I also picked me up a #239 and #224 brush to seal the deal on my look as well as the Paint Pot eye primer in "soft ochre" so it doesn't look like me and the raccoon in my neighborhood are best friends...or Taylor Momsen for that matter as well.
This is a more softer less defined version of what Ashley did to me using the palette colors. I opted for a more soft bedroom eyes look and used more blending of black and gold on my bottom lashline and skipped the defined line of the top lash line.
Carine's campaign was shot by none other than Mario Sorrenti.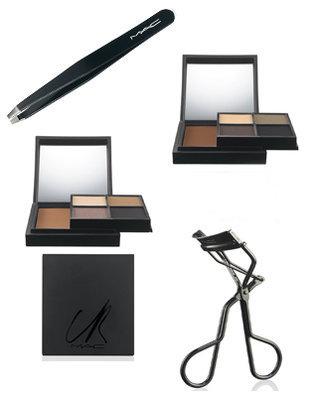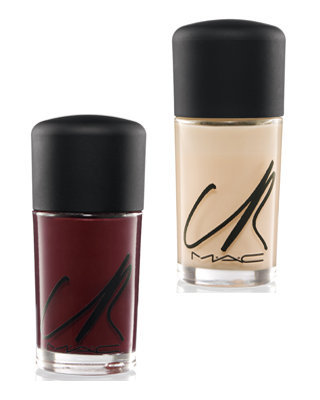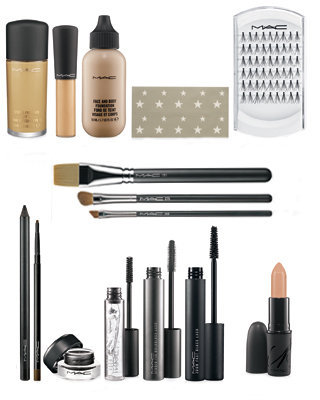 Dark defining colors mixed with subtle undertones sums her collection up. Thank goodness a makeup collection that is simple as that and doesn't need to give you a color spectrum of the universe to choose from to create a look. Balance and composure. Knock em' dead ladies.